COVID-19
Updates & Frequently Asked Questions
As many global and local communities are impacted by Coronavirus (COVID-19), Street Life Minitries (SLM) is committed to the health and safety of our street friends and volunteers serving in our communities. SLM is considered an emergency service and has been asked by San Mateo and Santa Clara County to please continue to serve food and hygiene kits.
As COVID-19 continues to evolve, Street Life Ministries is monitoring the changing situation, and complying with public health guidance.
---
Above all else, our prayers are with those affected by the virus, particularly those who are sick. All of us at Street wish these individuals a swift recovery, and we remain hopeful + prayerful for our healthcare workers and others who are caring for people around the world.
Frequently Asked Questions
It is imperative that we take care of ourselves and friends on the street. Below you will find frequently asked questions related to Street Life Ministries meetings remaining resilient and operational in the community.
The FAQs are categorized by: General, Street Friends, Volunteers, and Ministry Partners.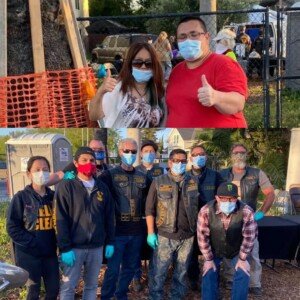 Street Friends
Yes, only to-go boxes of food and hygiene kits will be distributed. Worship and other extended social connecting has been canceled at this time. The following days and locations will be serving meals:
Mondays, Palo Alto, 7:30pm

Mondays & Wednesdays, Redwood City, 7:30pm

Tuesdays & Thursdays, Menlo Park, 7:30pm
* If you have any symptoms, please stay away. See CDC website for symptom details.
As advised by the
CDC
, if you think you have been exposed to COVID-19 and develop a fever and symptoms, such as a cough or difficulty breathing, contact your healthcare provider for medical advice.
Please see the details from the
CDC
about interim guidance for homeless shelters.
Partners (aka vendors, organizations, etc.)
At this time, Street Life Ministries has some back stock of supplies and is still able to collect donations and/or purchase groceries for to-go meals and hygiene kits.
Understandably, there are some limitations with partners (i.e. vendors, organizations, etc.) and the goal is to minimize business-critical reductions in services and supplies required to remain operational for the community.
In the event you are not able to provide a partnering service, etc. at your regular capacity, please contact David and Vicky at vicky@streetlifeministries.org in a timely manner.