Street Life Leadership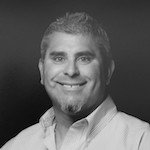 David experienced first-hand the struggles of addiction, and the reality of life on the streets. Since his own recovery in 2005, David has pursued a call in his life to serve those in brokenness and need. Since becoming SLM's director in 2007, David has expanded the reach of the ministry to bringing a hot meal and the Word of God four nights a week in two different urban centers, as well as personally connecting hundreds of people to drug and alcohol treatment centers and shelters. Dave's wife Shawn works alongside him, leading the women's outreach. They are blessed with Isaiah, their son.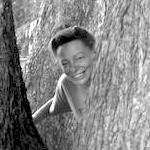 Veo came to know the Lord as a child and shows God's love and compassion with everyone she encounters. After coming to California, she joined the congregation of Celebration Christian Fellowship in 2008 and currently serves as a Deacon and the Director of Children's Education. After attending Street Life Ministries' services for over a year, Veo joined the staff as Meal Coordinator in 2013. She loves serving the Lord and her community.
Board of Directors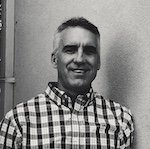 Rick Carbonneau
Board Member
Rick, originally from Southern California, came to the San Francisco Bay Area to pastor Berean Bible Church in 1998. In rediscovering the gospel's centrality over all of life and ministry as well as a deeper love for Jesus and His mission in the world, he led the church in a new to replant for this mission of God's redemption in the Bay Area. He holds degrees from UCLA and The Master's Seminary. Rick's goal is to help plant missional churches as well as to unite like-minded churches for this purpose. Life is full of loving his wife, building relationships in the community through coaching High School Football and mentoring former homeless and addicts. He and his wife, LaRayne, built their own home and have four children. Affiliation: Lead Pastor, Redeeming Grace Church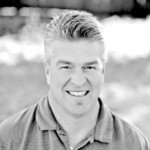 Craig and his family have been part of the Half Moon Bay community for over 23 years. Craig made the transition into full-time ministry from executive management in high technology business. He has taken skills developed in starting and growing companies and used those in the local church. He has experienced addiction and God's grace in his life and desires to share that hope with everyone. He currently runs a construction business and is an elder at Redeeming Grace Church. Affiliation: Elder, Redeeming Grace Church
Dan McClure serves as the Lead Pastor at Palo Alto First Christian Church. Formally Dan was the founder and CEO of Generations Community Wellness, a non-profit that touched over 630,000 lives in Northern California in partnership with churches, community benefit organizations, companies, government agencies, schools, and hospitals.
Dan also serves on the faculty at SJSU teaching courses including Heath in Later Life, Health Across the Lifespan, Health Team Building, Applied Community Health, and Creating a Meaningful Life.
Dan holds a Masters degree from San Jose State University in Kinesiology with an emphasis in Gerontology. Dan resides in Sunnyvale with his wife Annette, daughter Sierra, and son Cayden (above photo). Affiliation: Lead Pastor, Palo Alto First Christian Church

Ernie Morales
Board Member
Jesus drew me to him when I was in my twenties. I grew in a loving family. However, I didn't have much exposure to the church. For me it was a radical change because I was real good at doing my own thing and whatever I wanted to do. When I put my faith in Jesus, I was so happy that I was forgiven that I couldn't help but want to live for Him.
I started volunteering in Sunday school and then in the Youth Ministry and was having a lot of fun growing and helping other students grow. Then one day as I was working in sales for a software company, I woke up and realized that I want to work with youth full time and wanted to be a pastor. It was an awesome feeling knowing that God had a plan and calling for my life. God was preparing me along the way and eventually I was hired as a Youth Pastor and I worked with youth for 20 years. Currently I am the Missions Pastor at Trinity Church of Sunnyvale overseeing the Gateway Neighborhood Center and all local and global missions. We partner with different organizations to serve the City of Sunnyvale including the homeless.
Affiliation: Trinity Church of Sunnyvale