Street Life Leadership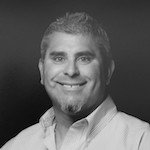 David experienced first-hand the struggles of addiction, and the reality of life on the streets. Since his own recovery in 2005, David has pursued a call in his life to serve those in brokenness and need. Since becoming SLM's director in 2007, David has expanded the reach of the ministry to bringing a hot meal and the Word of God four nights a week in two different urban centers, as well as personally connecting hundreds of people to drug and alcohol treatment centers and shelters. Dave's wife Shawn works alongside him, leading the women's outreach. They are blessed with Isaiah, their son.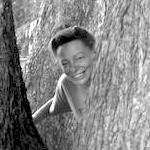 Veo came to know the Lord as a child and shows God's love and compassion with everyone she encounters. After coming to California, she joined the congregation of Celebration Christian Fellowship in 2008 and currently serves as a Deacon and the Director of Children's Education. After attending Street Life Ministries' services for over a year, Veo joined the staff as Meal Coordinator in 2013. She loves serving the Lord and her community.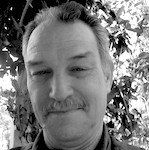 Bruce came to the Lord at twenty-three while serving as a Marine Sergeant in 1980. In the many years since, as his circumstances and career changed, Bruce has served the Lord in many leadership and teaching roles. Having recovered from alcoholism, homelessness and other challenges by practicing his faith, Bruce's desire to serve brought him to Street Life where, from his first visit, He fell in love with those in need on the streets. His Service continues to share God's love and his own. He serves by organizing, implementing and integrating evening service gatherings and providing pastoral care.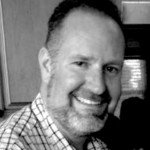 Scott's walk with Christ started at the early age of eleven and he realized one day he would be called into full-time ministry. For many years his involvement with the church was the position of Sunday Ministry Coordinator. In 2013, Scott founded the non-profit, Golden Heart Dove, who's vision is to create Christian media for missionaries and other non-profits. Over the years Scott has been a strong advocate for the homeless and has had first hand experiences of life on the street. Scott's passion to serve those in need and kingdom mindset make him a perfect fit for the Street life Ministries team.
Board of Directors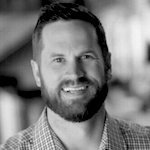 Jason Blomgren
Board Member
Jason was born and raised in the San Francisco Bay Area and currently works as the Director of Public Affairs for Christian Union, a collegiate ministry aimed at transforming our culture through future leaders.  Prior to joining Christian Union, Jason had a successful sales career in healthcare industry and has been an active board member with a number of local non-profit organizations. He graduated from Azusa Pacific University with a degree in Business, with an emphasis in Marketing and Finance and has completed several post graduate certifications in the non-profit sector. Affiliation: Menlo Church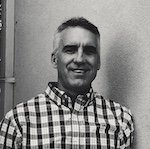 Rick Carbonneau
Board Member
Rick, originally from Southern California, came to the San Francisco Bay Area to pastor Berean Bible Church in 1998. In rediscovering the gospel's centrality over all of life and ministry as well as a deeper love for Jesus and His mission in the world, he led the church in a new to replant for this mission of God's redemption in the Bay Area. He holds degrees from UCLA and The Master's Seminary. Rick's goal is to help plant missional churches as well as to unite like-minded churches for this purpose. Life is full of loving his wife, building relationships in the community through coaching High School Football and mentoring former homeless and addicts. He and his wife, LaRayne, built their own home and have four children. Affiliation: Lead Pastor, Redeeming Grace Church
Nathan Kavanaugh
Board Member
Nathan is the west coast Advancement Officer for Ligonier Ministries, which is a teaching organization focused on broadcasting, publishing, and theological education. He has worked in major gift fundraising as well as direct ministry, including several years of volunteer involvement with Street Life's work on the Peninsula. Nathan holds a B.A. in Political Studies from The Master's University. Affiliation: Sequoia Church
Dan McClure serves as the Lead Pastor at Palo Alto First Christian Church. Formally Dan was the founder and CEO of Generations Community Wellness, a non-profit that touched over 630,000 lives in Northern California in partnership with churches, community benefit organizations, companies, government agencies, schools, and hospitals.
Dan also serves on the faculty at SJSU teaching courses including Heath in Later Life, Health Across the Lifespan, Health Team Building, Applied Community Health, and Creating a Meaningful Life.
Dan holds a Masters degree from San Jose State University in Kinesiology with an emphasis in Gerontology. Dan resides in Sunnyvale with his wife Annette, daughter Sierra, and son Cayden (above photo). Affiliation: Lead Pastor, Palo Alto First Christian Church